Family of "van Mansdale"/"Kelderman(s)"
The Stonecutters from Mechelen since 1830 Belgium
The text below is an indication of the aforementioned fam. Kelderman(s), specifies meant the probable relationship, more info at Google.

Town Hall of Gouda:
Family of "van Mansdale" the Stonecutters, which became later the name "Kelderman(s)".
One of the Stonecutters was Jan Keldermans III, a member of a Brabantine family of architects Keldermans from Mechelen.(current Belgium)

Here a impression from a Dutch painter who has painting the old city hall around 1880.


The most distinguished members were Anthonis I, the Elder (1450–1512) and Rombout II (c.1460–1531).
Anthonis designed the tower of the Town Hall, Middelburg, The Netherlands (1507–12), and worked on the choir of St Lawrence's Church, Alkmaar (1497–1512), among other projects, while Rombout worked with Waghemakere on the Town Hall at Gent (Ghent), Belgium (1517–33).
Rombout designed the Flamboyant Gothic Hôtel de Savoie in Mechelen (1515–17) to which Guyot de Beauregard (d. 1551) applied the first Renaissance façade in Belgium (1517–26), Rombout also completed the great tower of St Rombout, Mechelen.

Jan Keldermans III (15th century) was a Flemish sculptor and architect and artist and was the son of Jan Keldermans II.
He worked mainly together with his father at construction work in Gouda and Middelburg.
More info about the construction of City Hall of Gouda: click here (English version)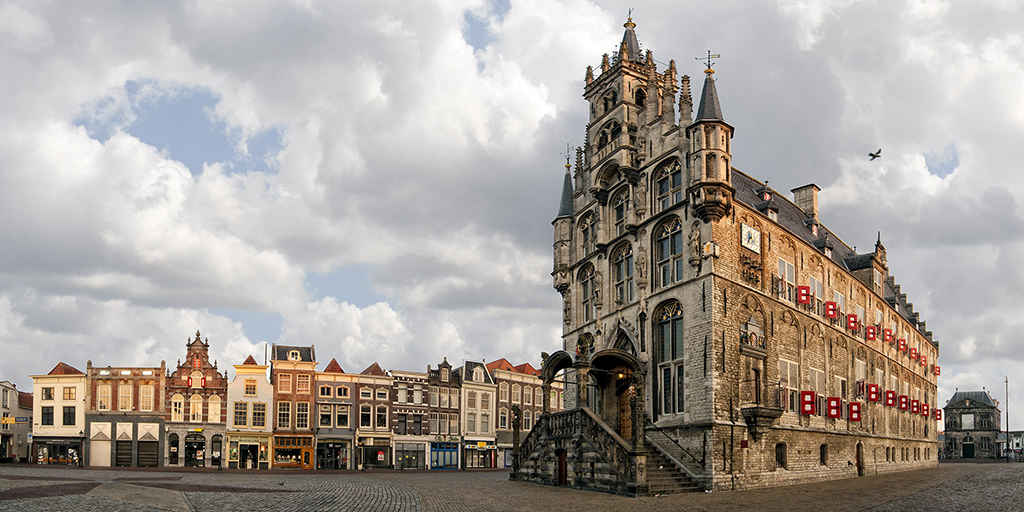 Stadhuis te Gouda - Town hall in Gouda
Gouda heeft een nieuw stadhuis dat draagt de naam "Het Huis van de Stad" u mag zelf beoordelen welke van de twee het mooist is.........zie onder
Gouda has a new town hall that bears the name "The House of the City". You can judge for yourself which of the two is the nicest .........see below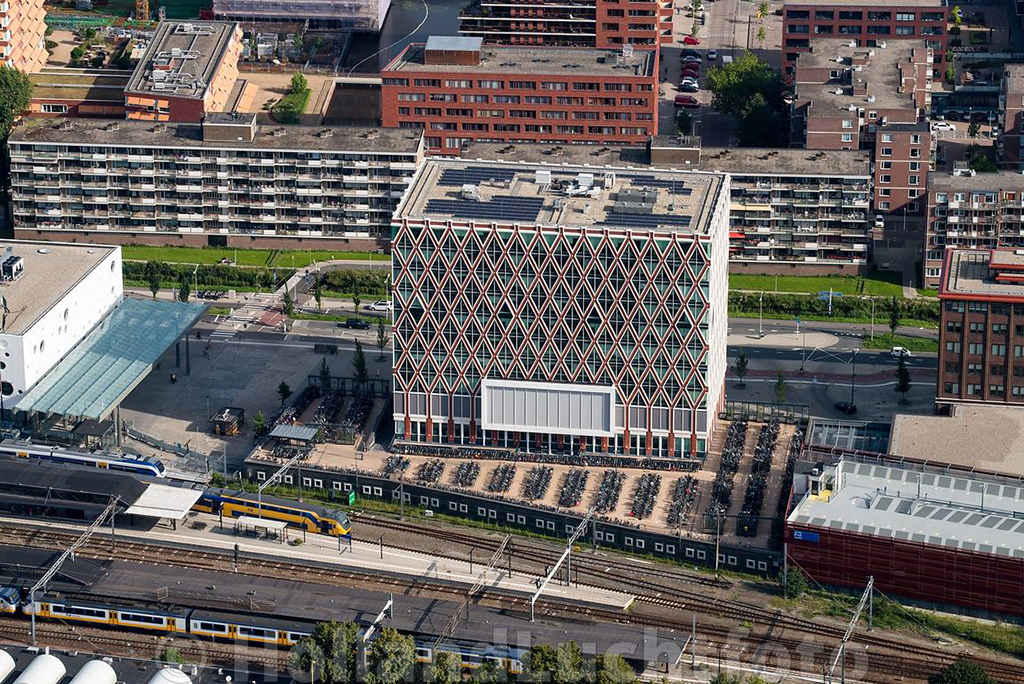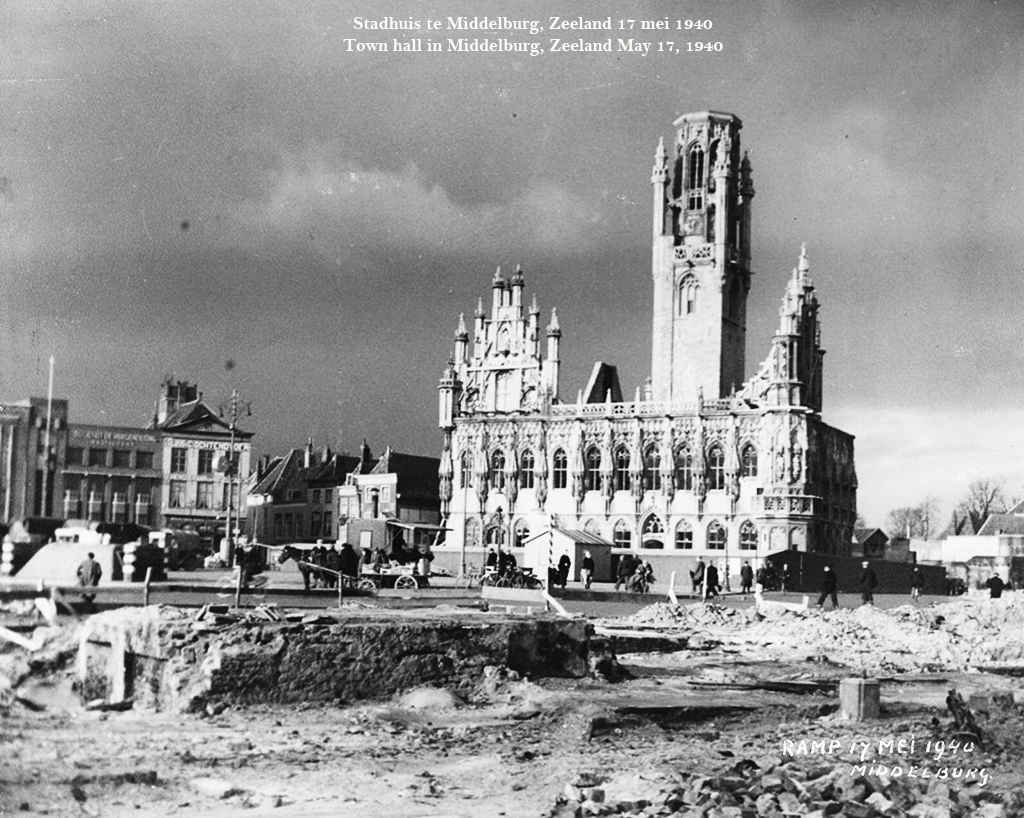 Stadhuis te Middelburg verwoest tijdens oorlogshandelingen mei 1940
Town hall in Middelburg destroyed during war operations in May 1940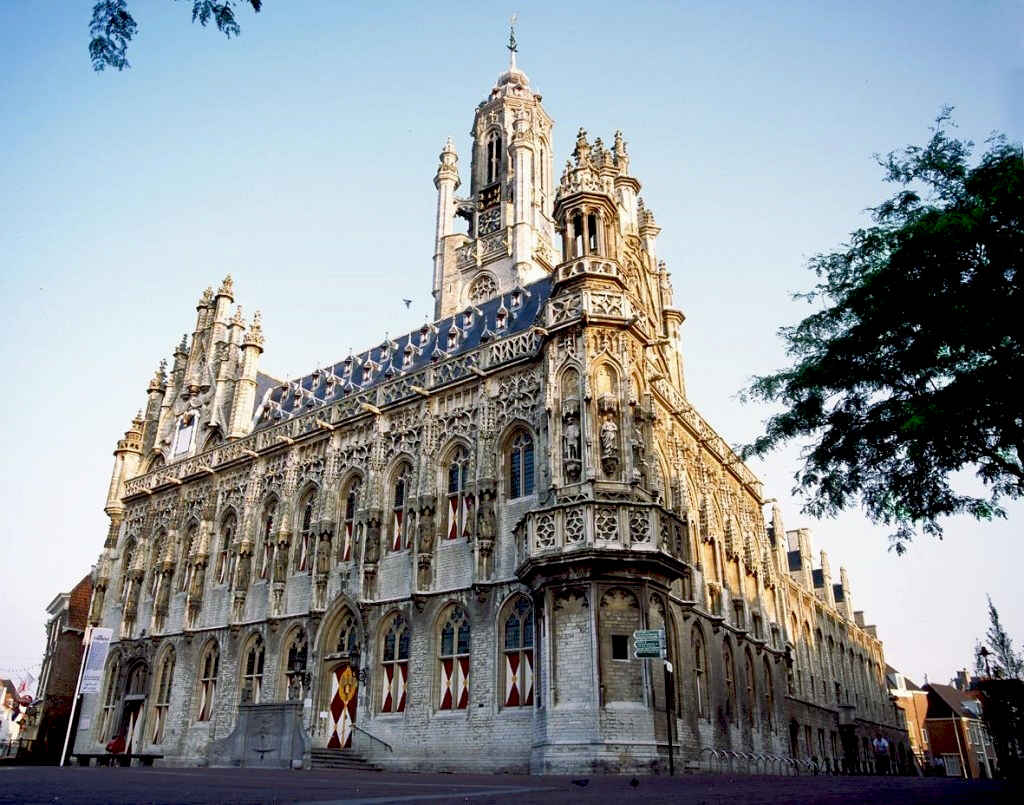 Stadhuis te Middelburg volledig gerestaureerd
Town hall in Middelburg completely restored






The Ancestor Company
Alle rechten voorbehouden,
All rights reserved,
Alle Rechte vorbehalten,
Copyright © Genealogybos.com 2020
The Ancestor Company, beëindigd per 31 december 2019, website blijft online.
The Ancestor Company, by December 31, 2019 Genealogy terminated website remains online.
The Ancestor Company, terminée le 31 décembre 2019, le site Web reste en ligne.