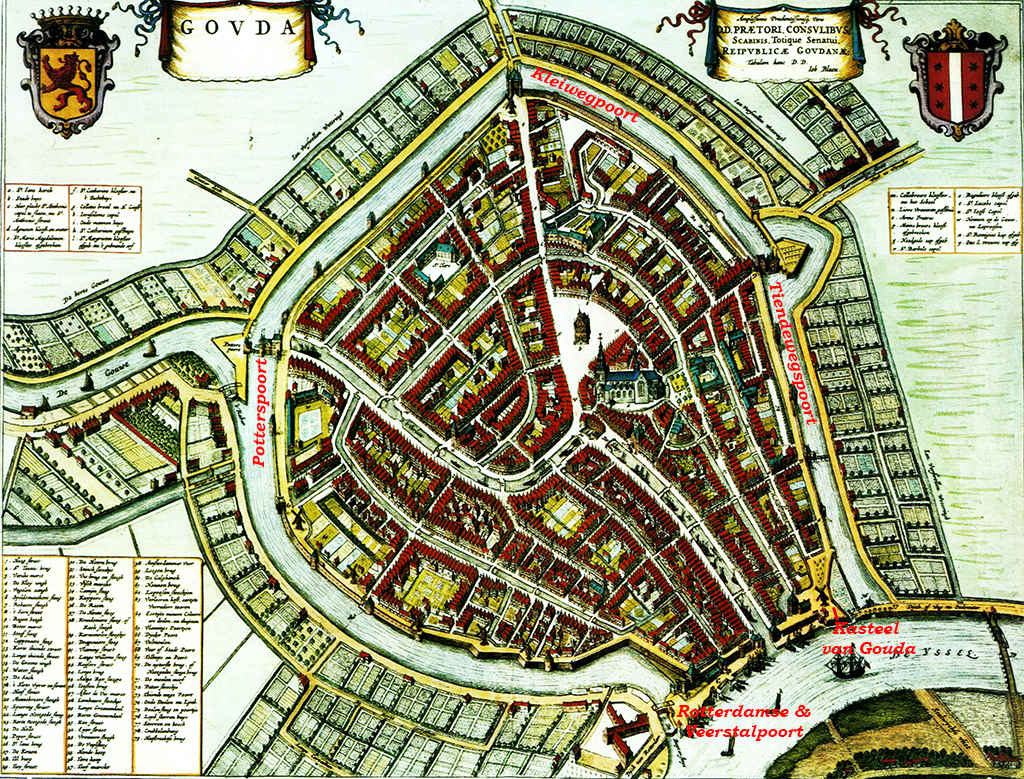 Klik op een stadspoort en u ziet hoe de omgeving er nu uitziet, hieronder worden de oude poorten van weleer weergegeven.
Click on a city gate and see what the environment looks like now, the old gates of the past are shown below.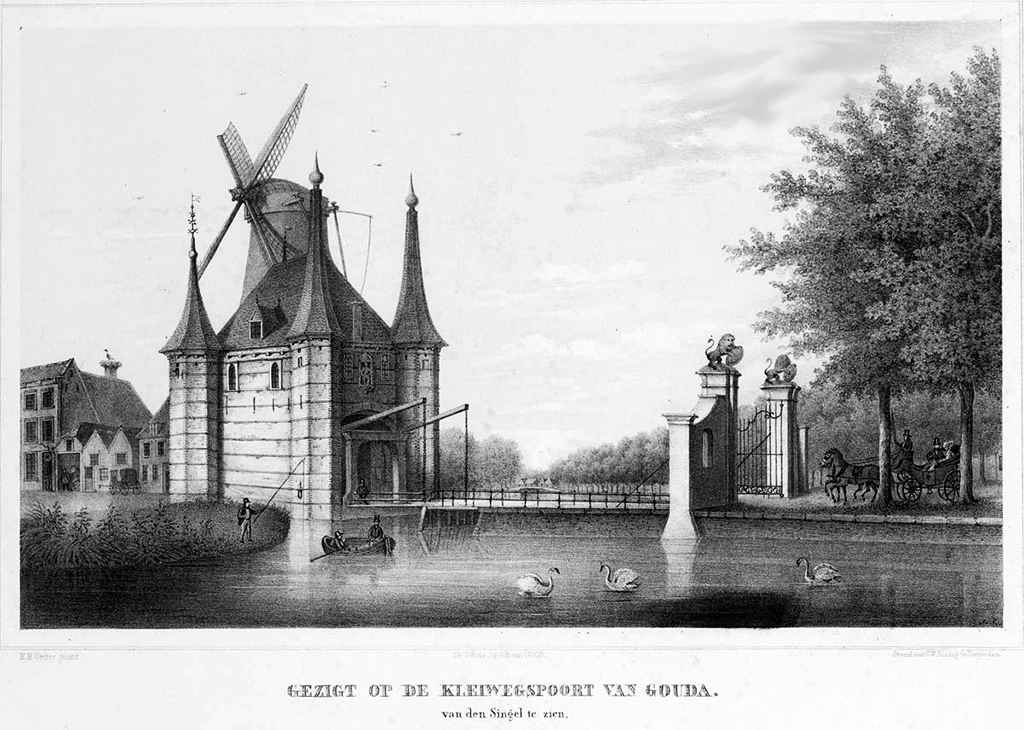 Zicht op de Kleiwegspoort - View on the Kleiwegspoort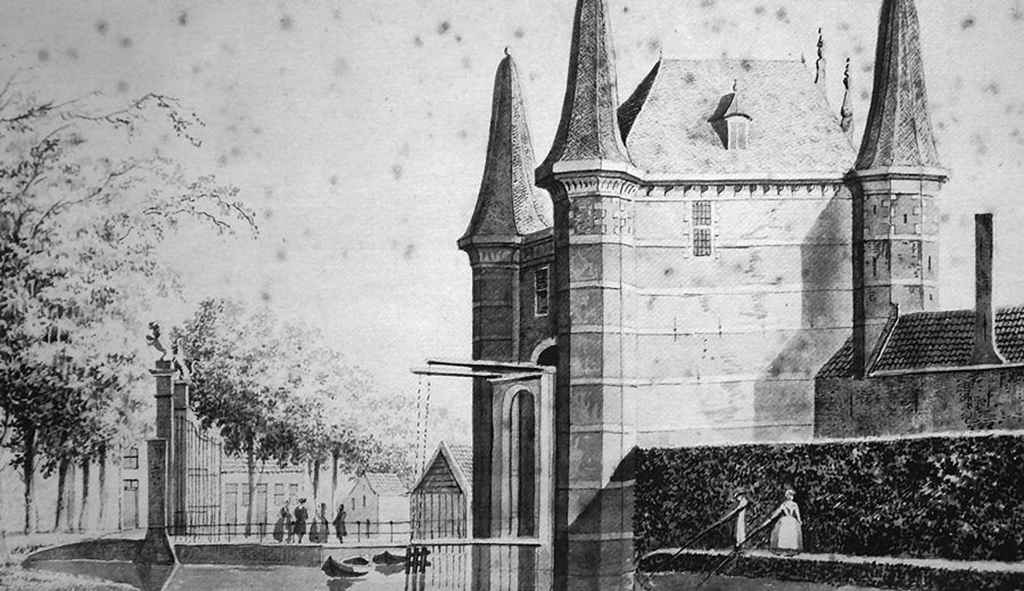 Zicht op de Kleiwegspoort - View on the Kleiwegspoort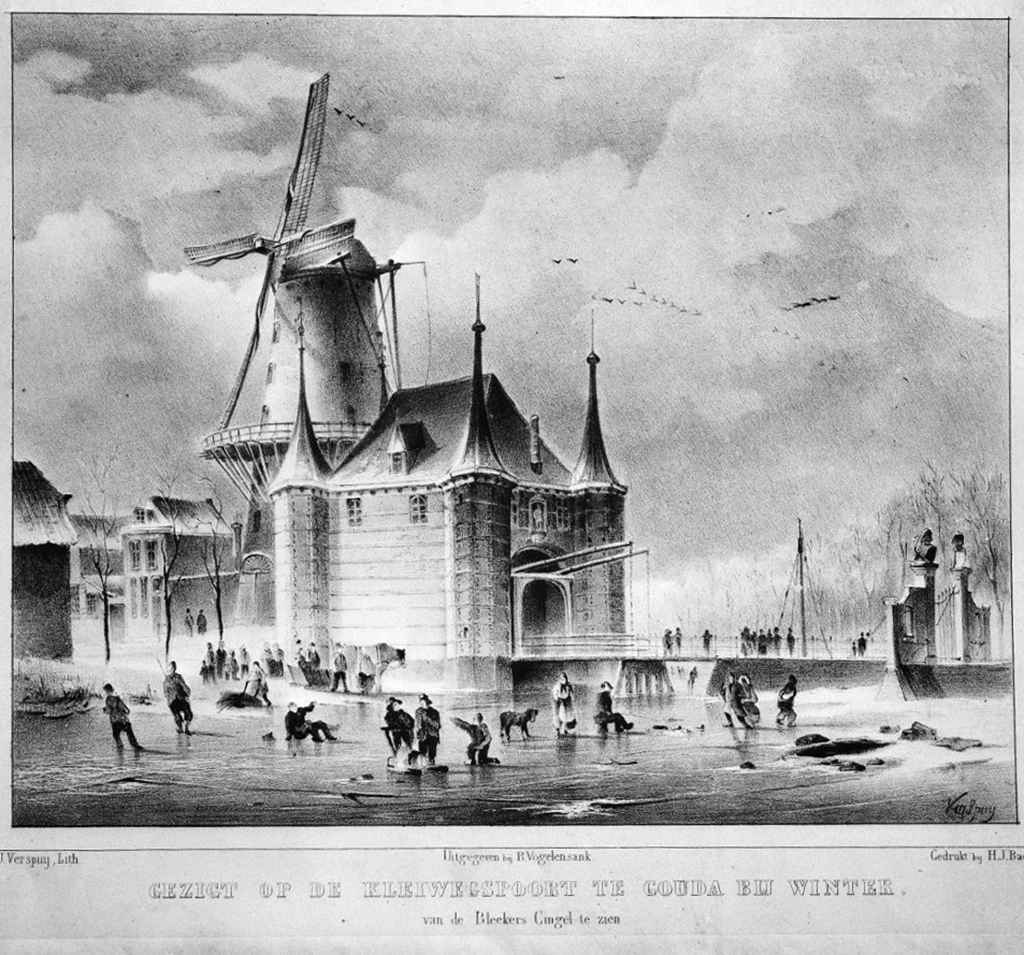 View of the Kleiwegspoort, Gouda in the winter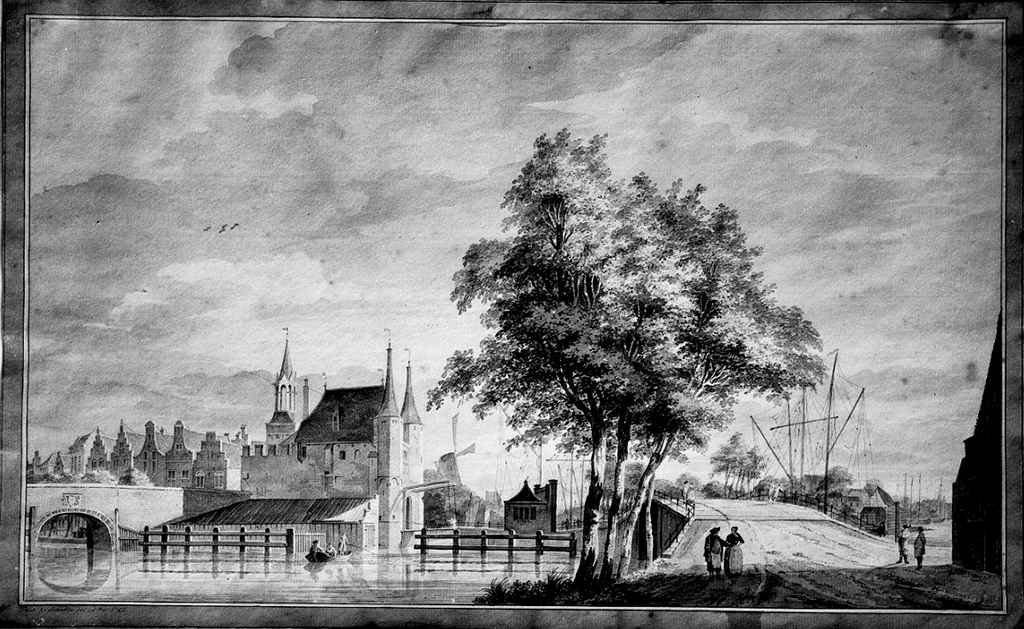 Potterspoort-Bolwerk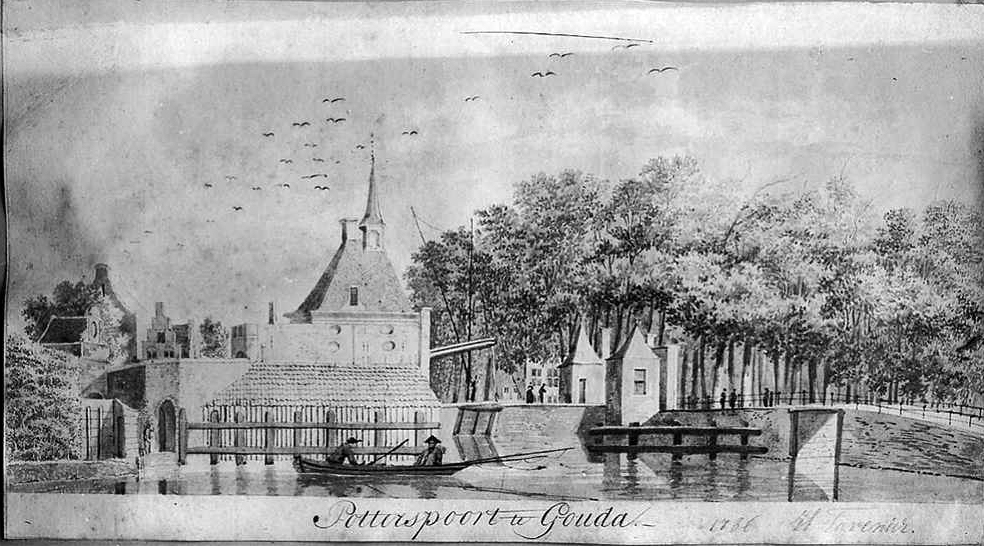 Potterspoort-Bolwerk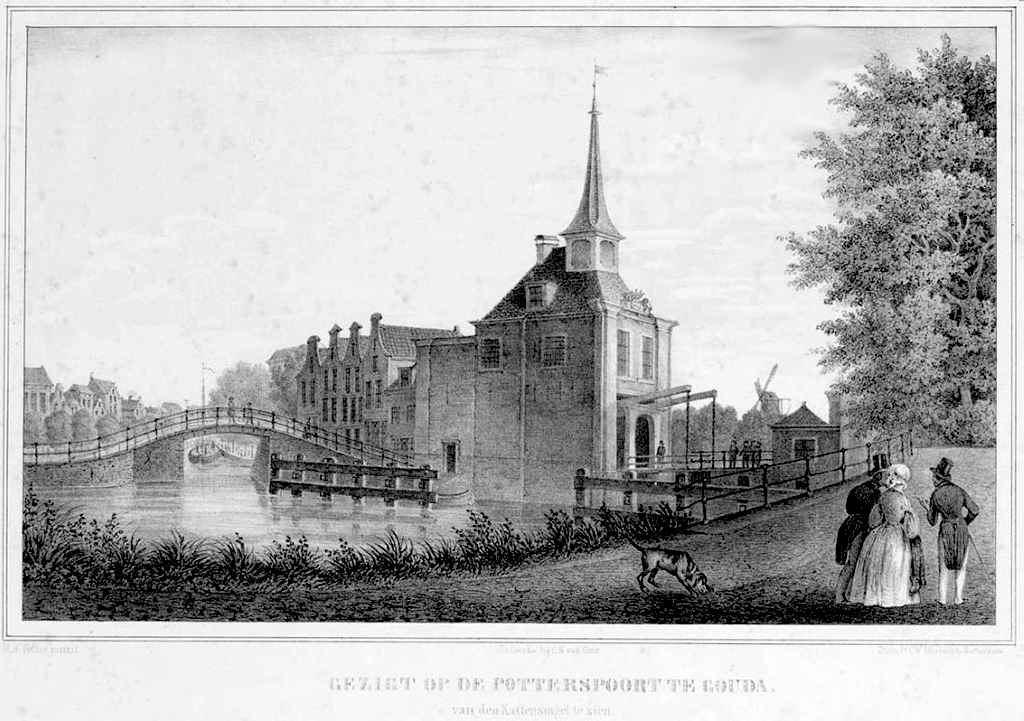 Potterspoort-Bolwerk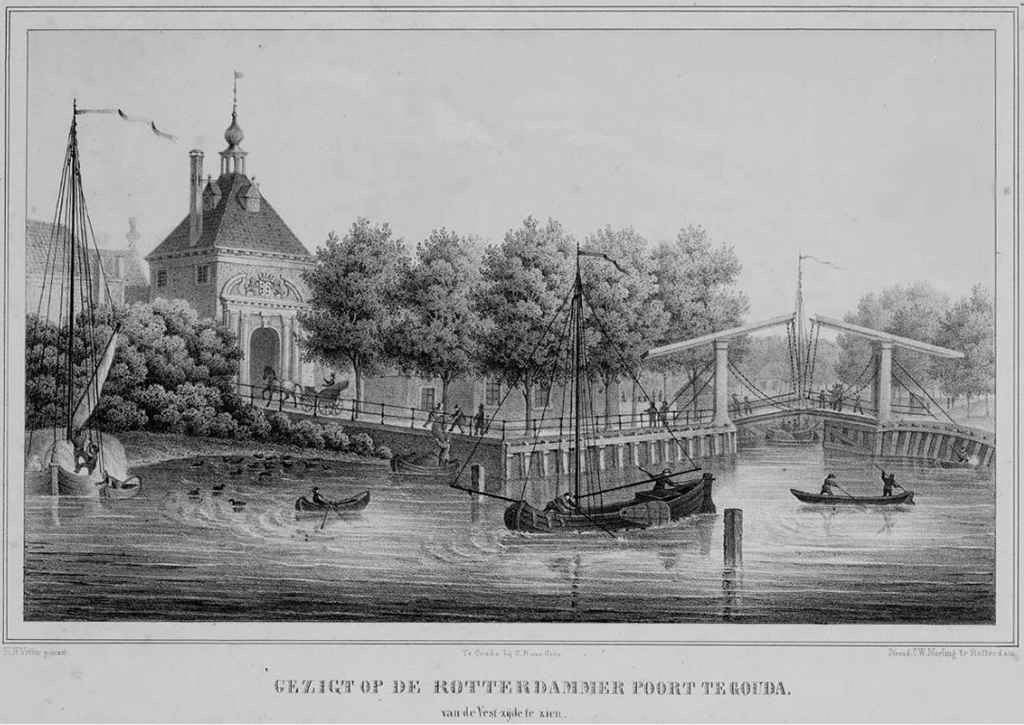 View of the Rotterdamse Poort, Gouda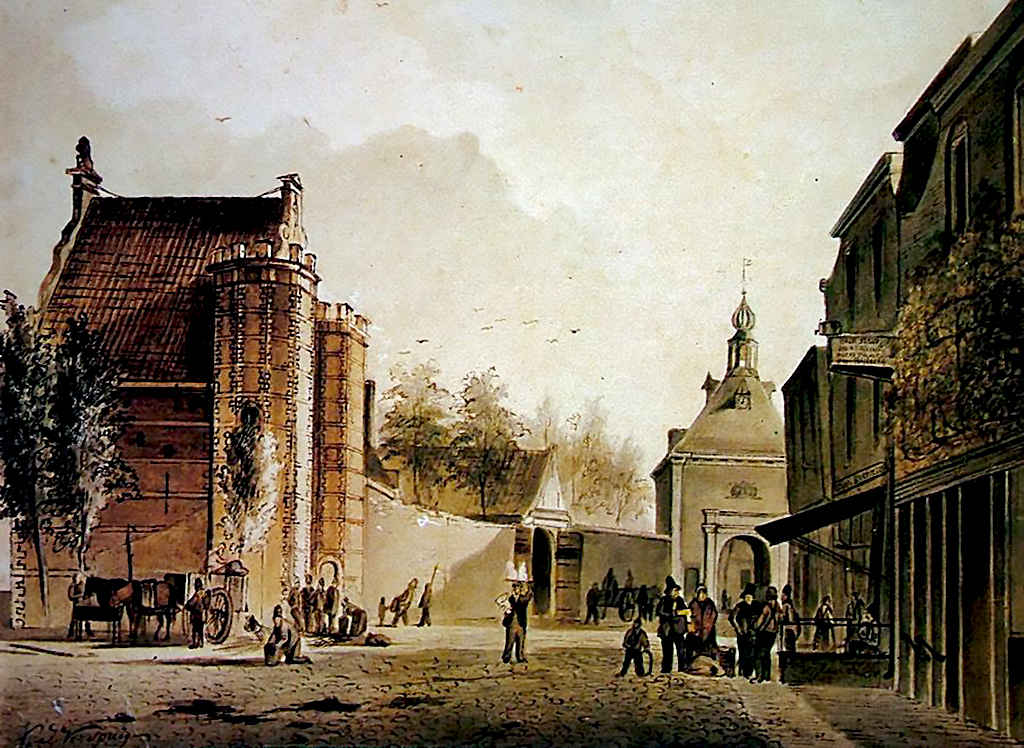 Water of Veerstalpoort en de Rotterdamse poort op de achtergrond
Water or Veerstalpoort and the Rotterdam poort in the background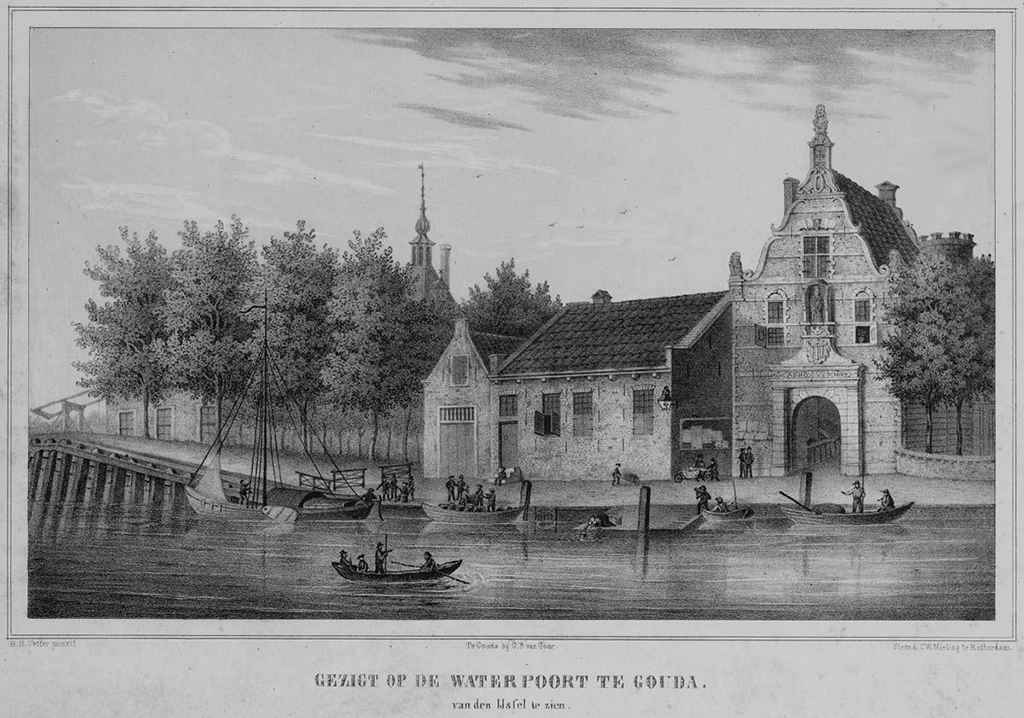 Waterpoort of Veerstalpoort een en dezelfde benaming voor deze Stadspoort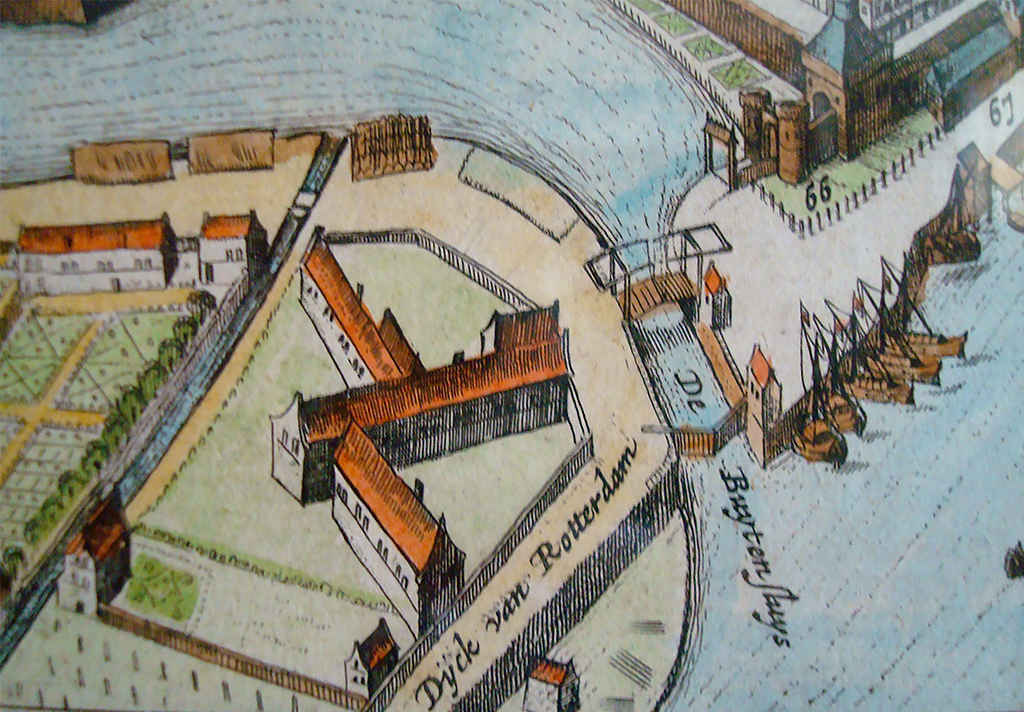 Detailoverzicht van de Rotterdamse en Veerstalpoort ook wel de Waterpoort genoemd
Detailed overview of the Rotterdam and Veerstalpoort, also known as the Waterpoort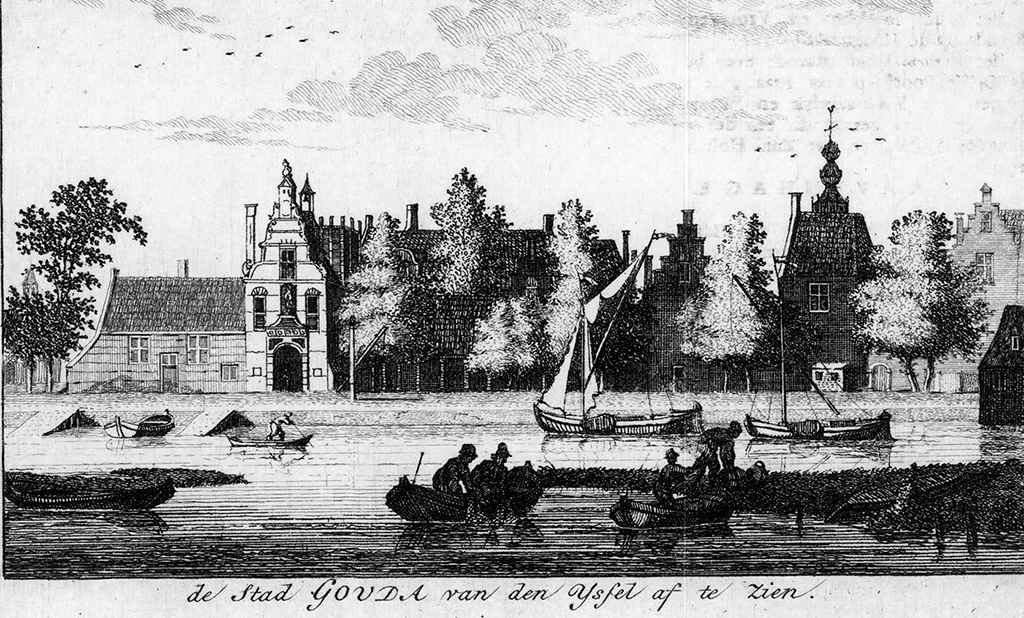 The city of Gouda seen from the river Hollandse IJssel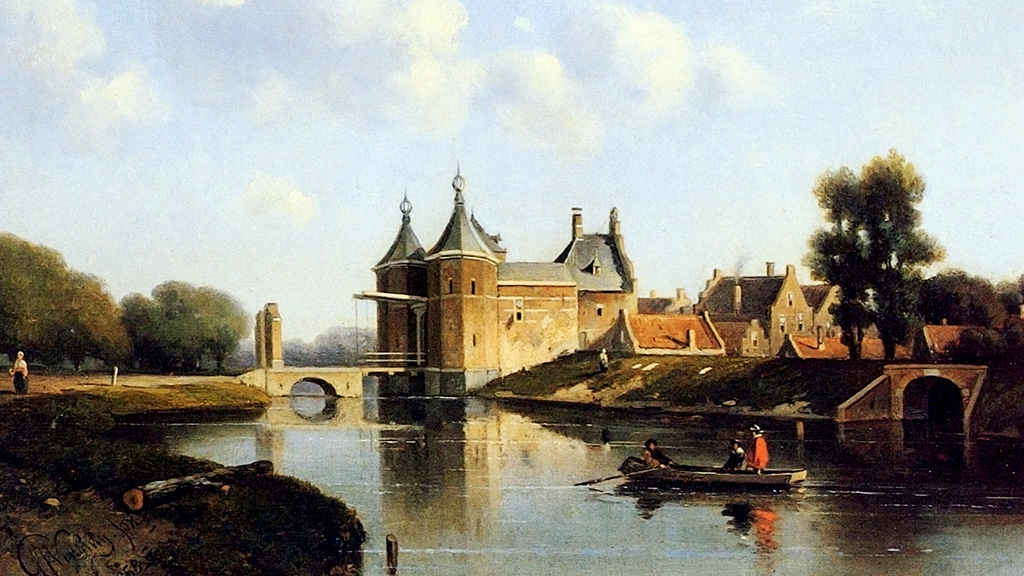 Zicht op de Tiendewegspoort, hier een pagina over een archeologisch onderzoek naar de funderingen van deze poort.
View of the Tiendewegspoort, here a page about an archaeological investigation into the foundations of this gate.
Blekerssingel met zicht op de Tiendewegspoort
Blekerssingel with a view of the Tiendewegspoort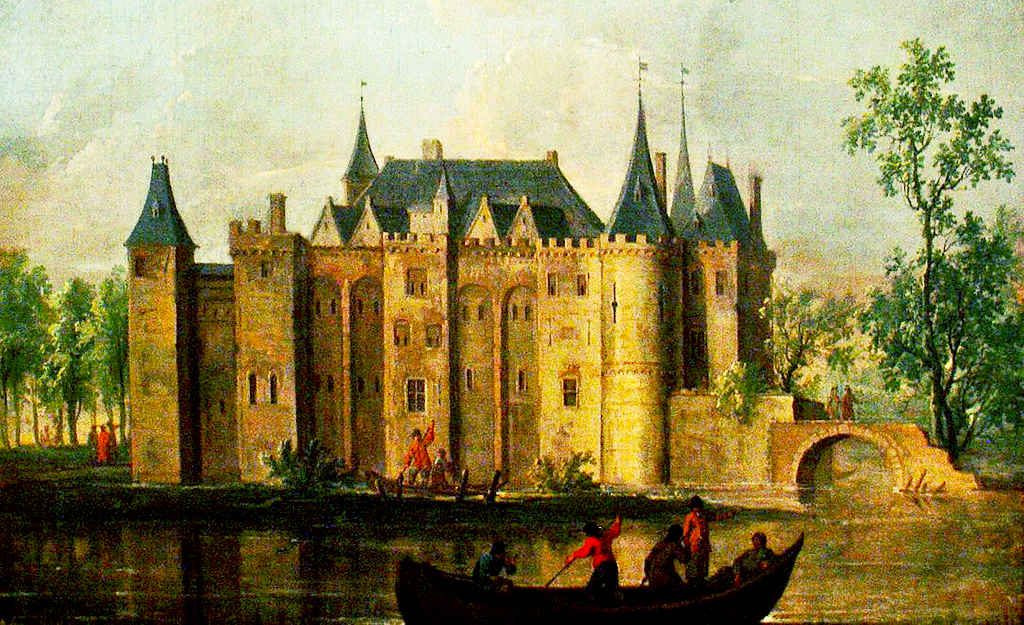 Kasteel van Gouda heeft ooit op de Punt gestaan waar nu de Molen staat ongeveer, de Molen en de huizen die er later zijn gebouwd staan in feite op de fundamenten van het voormalige Kasteel, zie hieronder een restant van wat ooit een toren geweest moest zijn.
Achter deze Molen en woningen ligt dus het Houtmansplantsoen
Gouda Castle once stood on the Punt where the Mill is now, the Mill and the houses that were built there are in fact on the foundations of the former Castle, see below a remnant of what was once a tower. So behind this Mill and houses is the Houtman Park.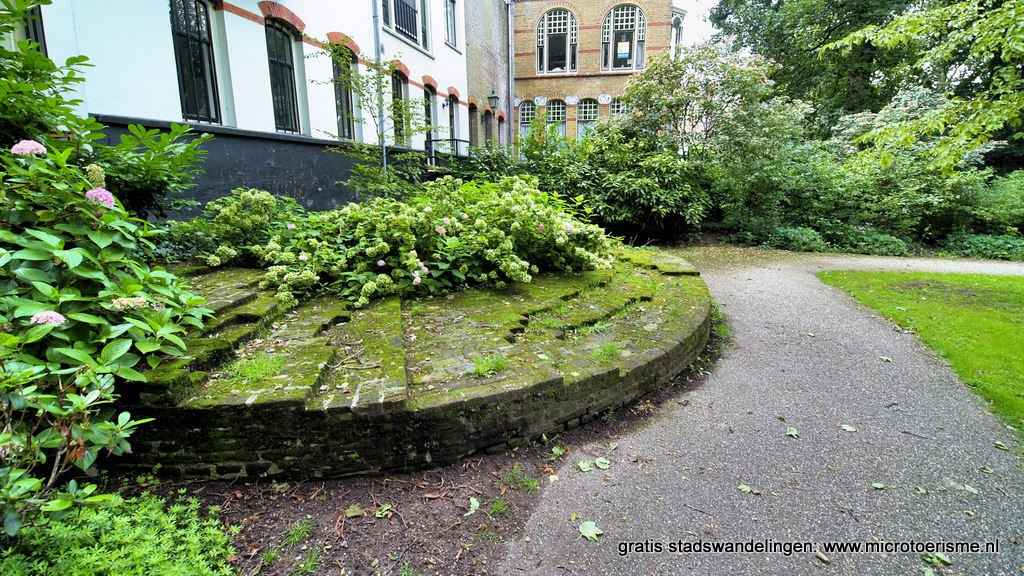 Er liggen nog wat zichtbare restanten in het Houtmansplantsoen van het verdwenen kasteel, hier leest en ziet u er meer over, of liever een stukje bewegend beeld bekijken? dat kan ook via You Tube.
Er liggen namelijk tunnels onder de woningen en de Molen, deze tunnels behoorden ooit bij het Kasteel, bewoners van deze woningen zijn ooit bij toeval op deze tunnels gestuit en hebben ze verder uitgegraven.
There are still some visible remains in the Houtman Park of the disappeared castle, you can read and see more about it here, or would you prefer to see a piece of moving image? that is also possible through You Tube.
This is because there are tunnels under the houses and the Mill, these tunnels once belonged to the Castle, residents of these houses once came across these tunnels by chance and have dug them out further.
The Ancestor Company
Alle rechten voorbehouden,
Met dank aan diverse archiefinstellingen voor het beschikbaar stellen van bepaalde afbeeldingen en feiten.
Copyright © Genealogybos.com 2020.