My very first car, bought in 1975, a complete bad buy as it turned out, but an experience richer ........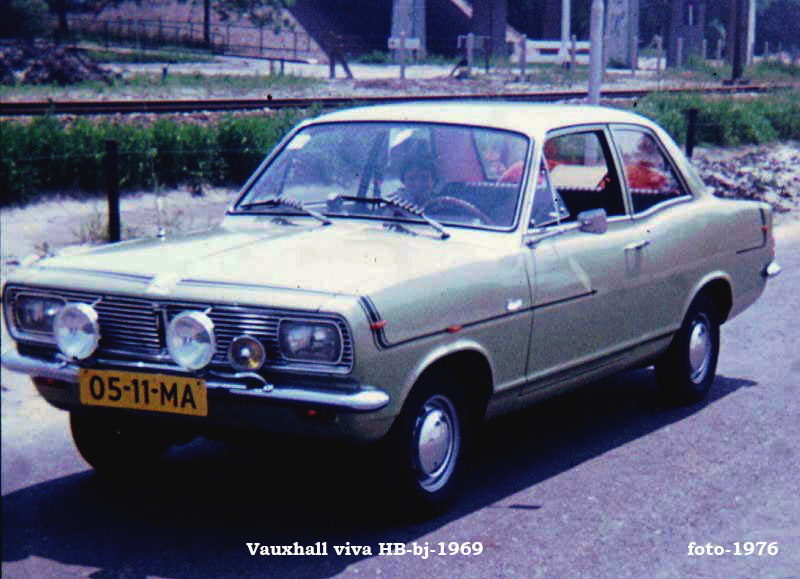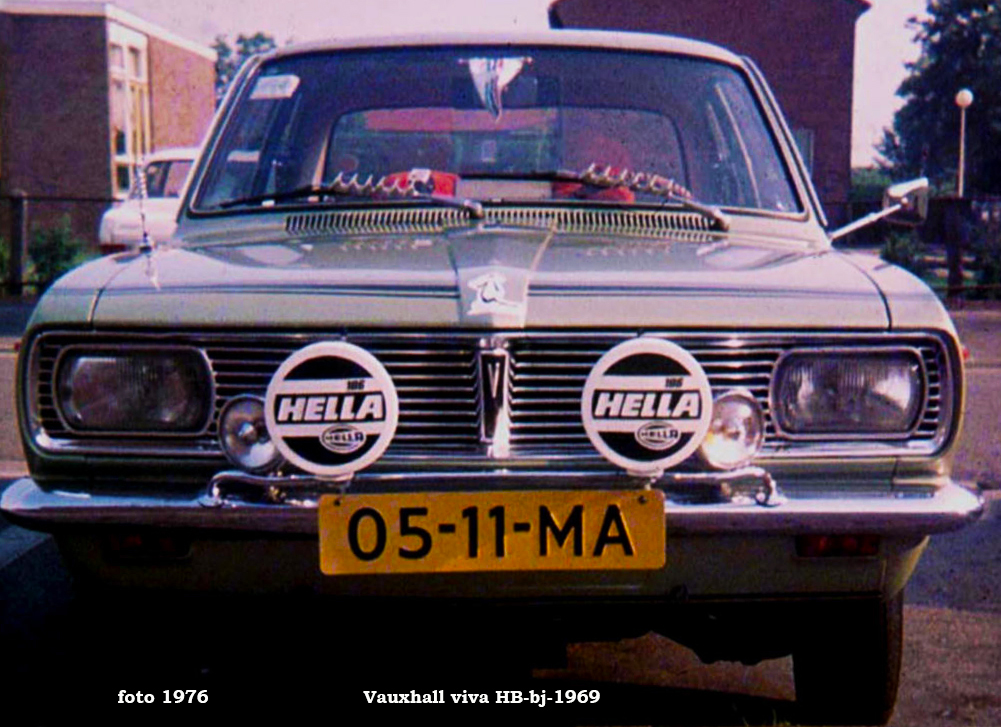 My second car a Vauxhall Viva HB year 1969 4 cylinder in line 1159 cc (1.2 ltr.) 4 gears manual purchased after the debacle with that Mini in 1976, drove a lot of km and ± 1978 it went to demolition.
This was my third car and also second Vauxhall Viva HB, cost barely FL.100, - (Guilders), this had a horrible color so that I painted the car red by hand at the time, I had this car ± 4 months and sold for FL.250 in 1978 - so I only had it for 4 months.
Sorry for the poor quality photo / image, originally a slide and a digital photo made of it, one day there will be better versions if we buy a professional slide scanner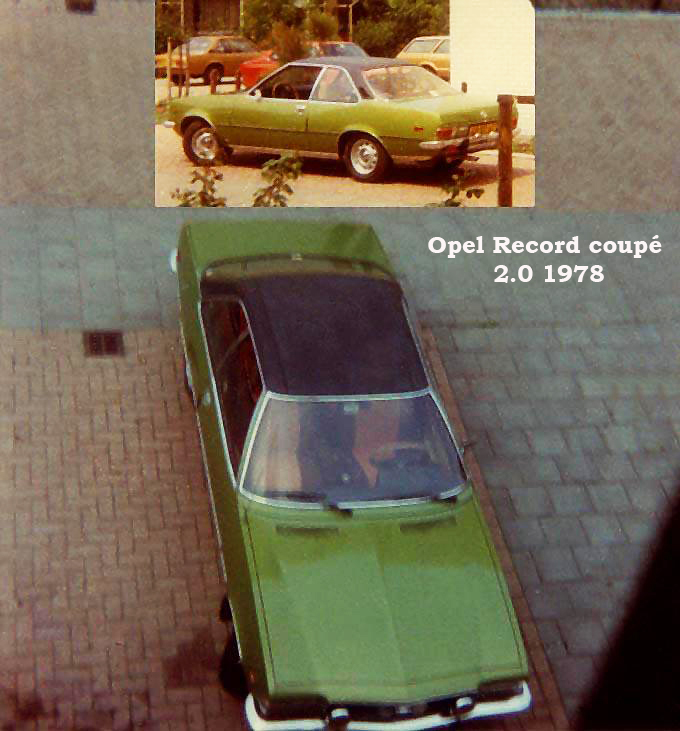 An Opel Rekord Coupé two-door, a 4-cylinder in-line with a 2.0 liter engine, 4-speed manual transmission, purchased in spring 1978, I owned this Opel Record exactly one and a half years, tthere was a motor problem that was going to cost too much money and that the car was not even worth it anymore.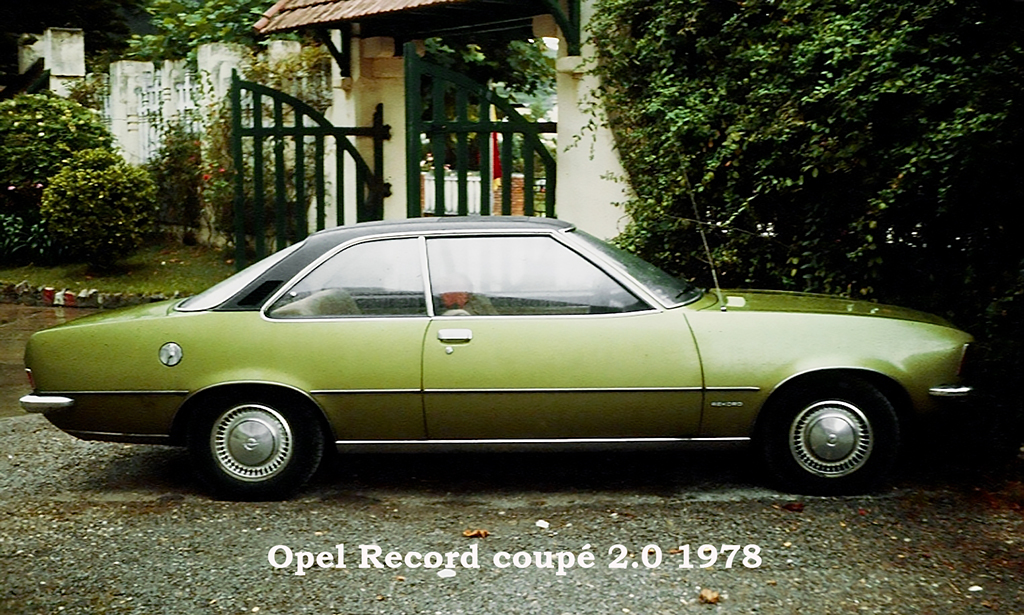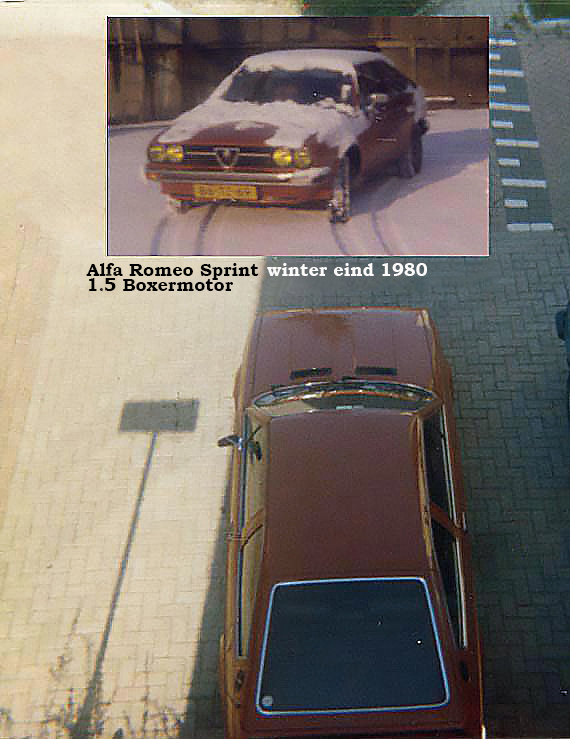 via via I came across this Alfa Romeo Alfasud 1.5 Sprint, bought from an American Air Force officer who worked at Soesterberg military airport but his duty was over and had to get rid of that car, which he did import from America but take back to America he did not, the export costs for that were too high, so I came into possession of this almost "unique" Alfa Romeo Sprint..

In addition, I had this car barely a day and had not yet mastered everything for which all buttons etc. were used, that I was being held, speed control !, I had driven too fast according to the policeman, namely almost 80 km per hour where you could actually only 50, yes I said to the officer that surprised me even though the speedometer indicated 50 but thought it was all a bit too fast, he asked for the papers etc. and got talking and he saw that I the car was in my possession for just 1 day and he asked if he could take a seat behind the wheel, yes no problem I said go ahead and then he quickly explained why I thought that 50 kilometers was

too fast

, the speedometer in miles was immediately noticeable in size, the speedometer that indicated the kilometers was hidden behind it and also smaller in size, oh my goodness I never saw that, I said, the policeman said to me, "since you just have this car just for a day

I will not fine you

but just a warning and oh yes he said, just one more thing, you have to have renewed your driver's license tomorrow as it expires" huh? yes on April 1st and that was certainly no joke !!

This Alfa Romeo 1.5 had a boxer engine under the hood, quite a spicy engine when it was warmed up, you were kept alert by a red warning light on your dashboard, as soon as it went out you could press the accelerator deeper, bought around spring 1980.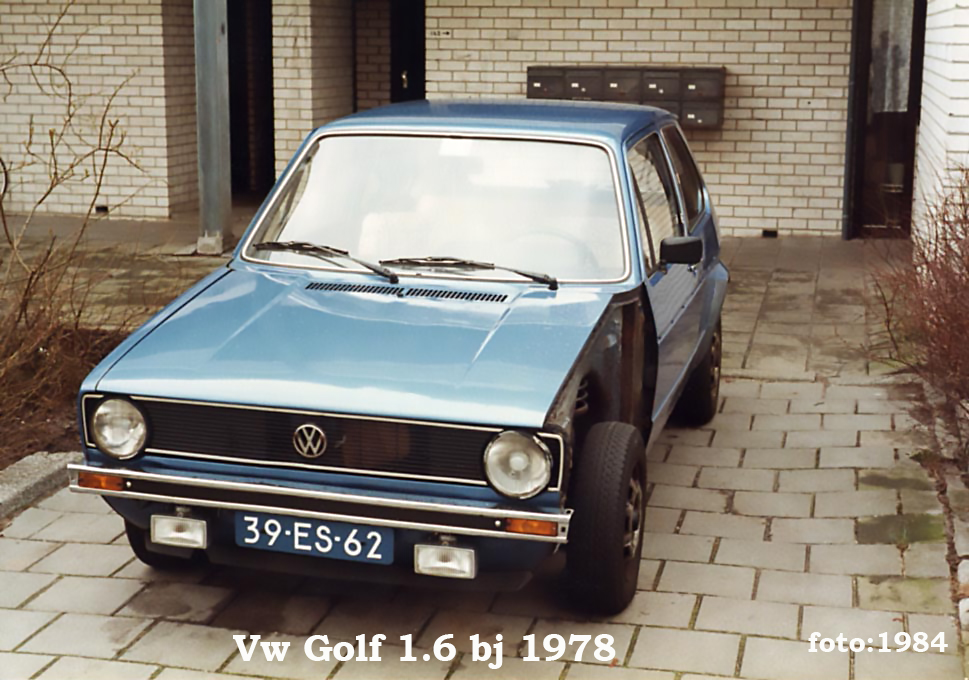 Around 1984 we said goodbye to the Alfa Romeo, rust started was the main culprit with this car and it was hardly possible to stop.
The decision was quickly made, so I bought a VW Golf, which turned out later with a 1.6 engine, built in 1978, manual 4-speed, incidentally, I have owned this Golf for more than five years.
I have sanded this car completely by hand and let it be sprayed over in a slightly darker blue, unfortunately after only 3 months someone had made a lot of damage and then decided to sand the car again and then have it sprayed black and then I was done with this VW Golf 1.6.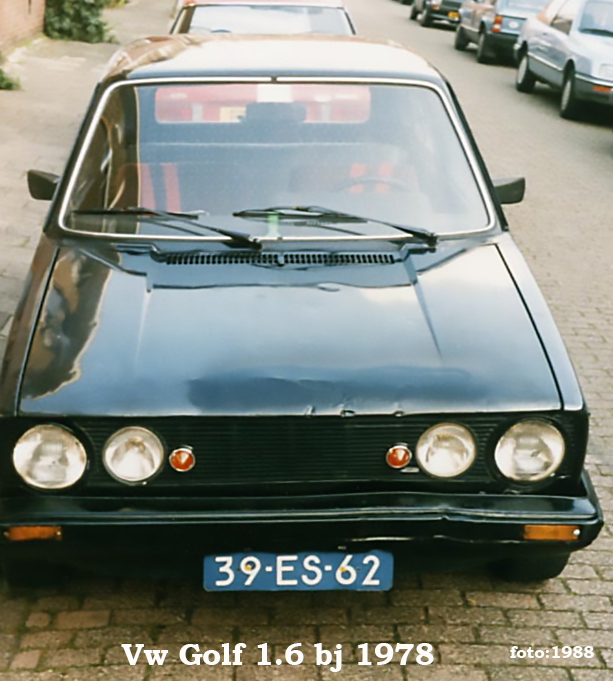 A real 6 cylinder Ford Taunus with what turned out to be with a little too many flaws, barely driven for a year, the fuel consumption was also very high.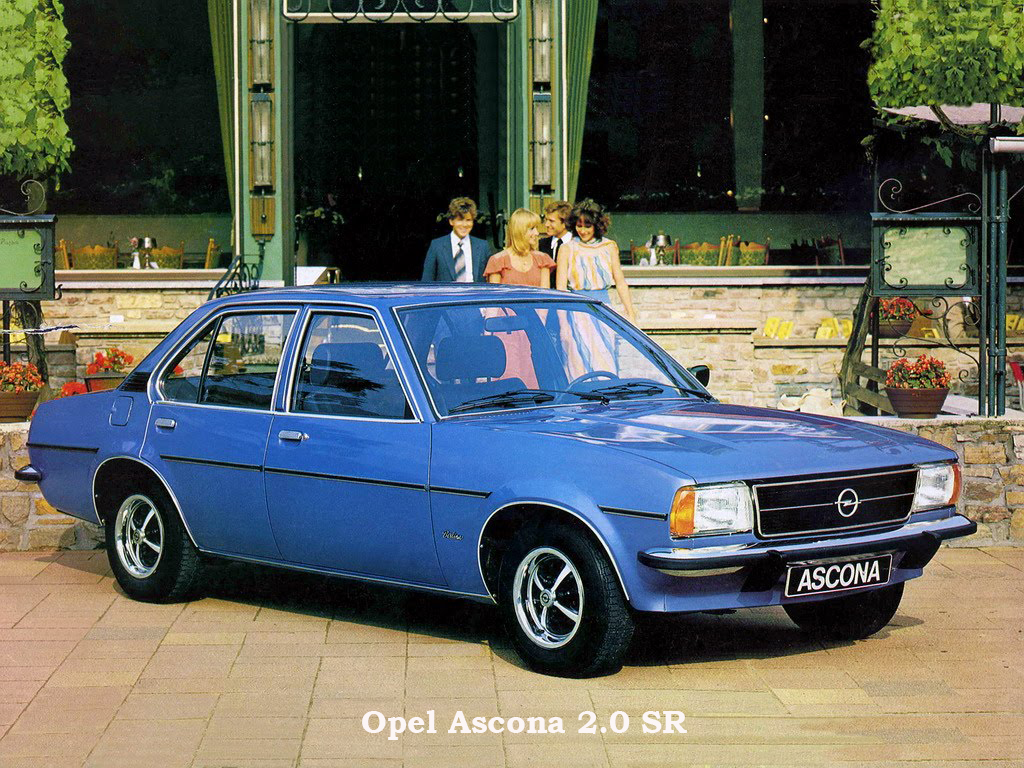 After the Ford Taunus I bought an Opel Ascona 2.0 SR, I drove this for ± two years. Incidentally, I do not have my own photos of the Ascona, so only "borrowed" one here, but the car and color are exactly right.
Following are the Renault models that can be seen / admired HERE
HERE you can see a kind of revamp of the Renault Clio
After the Safrane was sold due to increasing costs, we purchased a Renault Clio year 1995, nice car but a lot smaller than we were used to.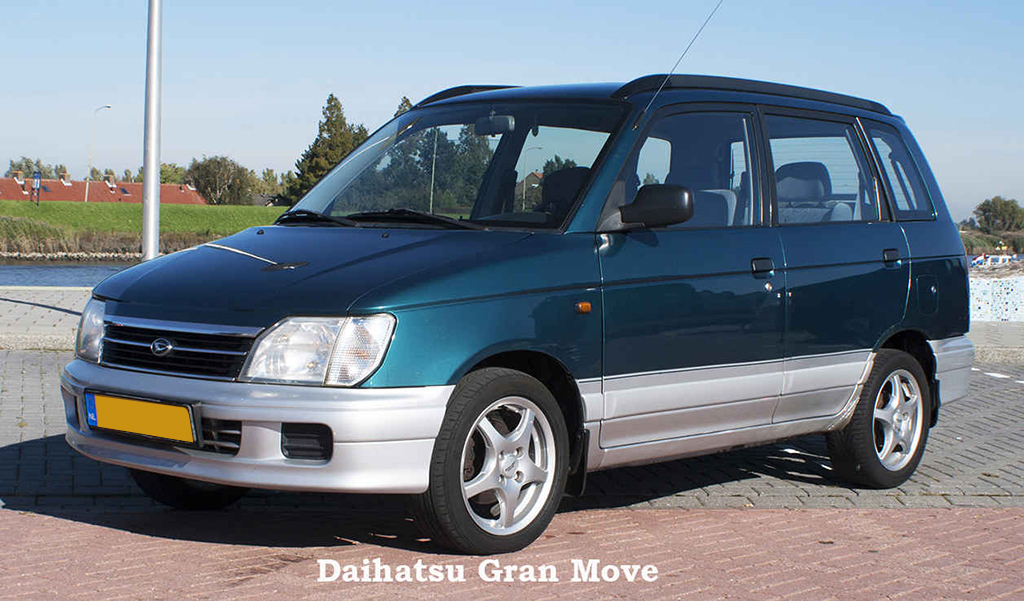 After the Clio a completely different brand, this time a Daihatsu, that brand is no longer delivered in the Netherlands, Toyota has taken over and that was already visible in this Grand Move. Sold for ± € 1000, - and took the Ford Fiesta below for return.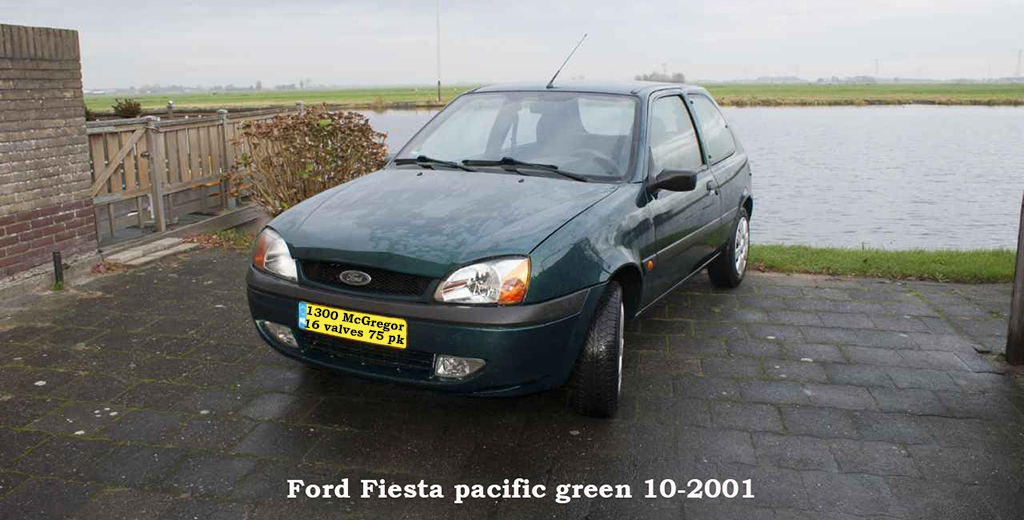 After the Daihatsu Gran Move we bought a Ford Fiesta with a McGregor 1.25 ltr. Zetec 16-valve engine with 75 hp under the hood.
This Ford was scrapped on September 19, 2023, the Ford was completely rusted through in terms of the wishbones, etc. view HERE

View HERE a photo show of the damage to the front that we had no idea about, that's why we now know why the air conditioning doesn't work!!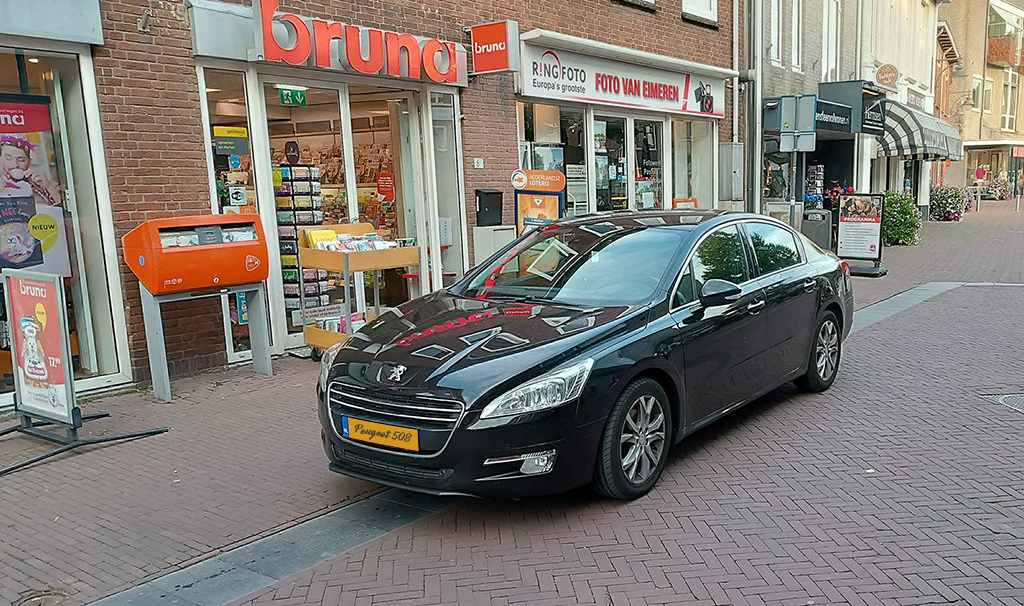 This is the latest addition, a Peugeot 508 Allure 1.6 THP built in January 2012.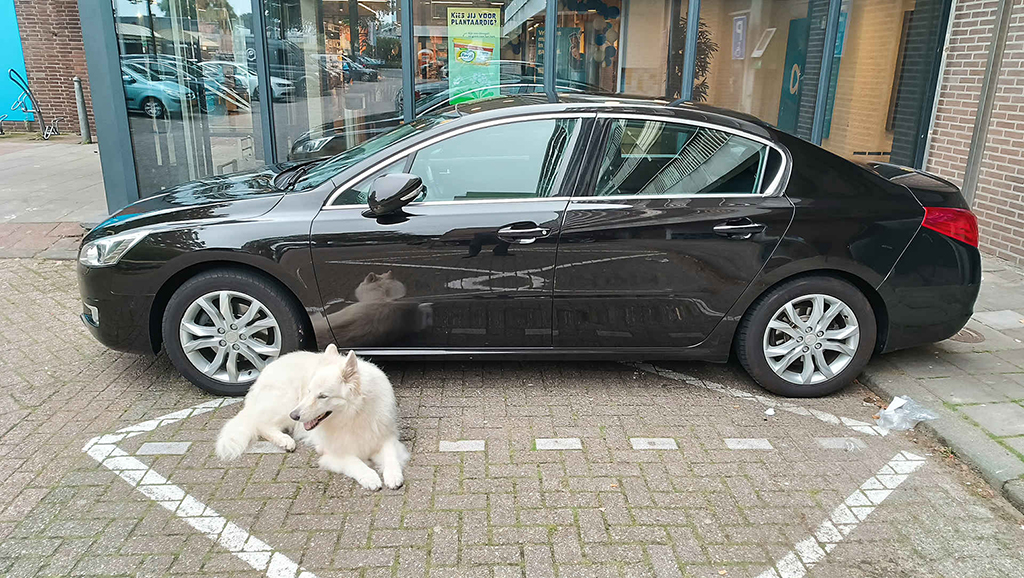 I hope to enjoy it for years to come with this French lady, Peugeot 508 Alure 1.6 THP
In front of the car you will see Fayah, a White Swiss Shepherd, unfortunately we had to say goodbye to Fayah,
Fayah passed away on October 7, 2023. She will always be in our thoughts!
The Ancestor Company
Alle rechten voorbehouden
All rights reserved
Tous droits réservés
Alle Rechte vorbehalten
Copyright © Genealogybos.com 2023.