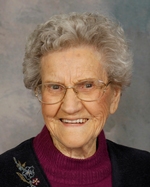 Obituary for Christina Tryssenaar-Bos.
Christina Tryssenaar died at her daughter's home in Beamsville, on Friday, March 10, 2017, Christina Johanna (Bos) Tryssenaar, formerly of Listowel, in her 98th year.
She was born in Zeist, Netherlands on Dec 15, 1919 and is predeceased by her parents Antony Bos and Wouterje Kraaij, her sisters Jenny, Jo, and Rie and three brothers, Toon, Jan and Gerrit.
Beloved wife of the late Laurens Tryssenaar, Christina is lovingly remembered by her five children – Thea Merritt of Beamsville, Antoinette Villa (Nick) of Blaine, Washington, USA, Walter (Judi) of Stratford, Laura (Bill Armstrong) of Listowel, and Joyce (Jane Saunders) of Thunder Bay.
Oma will be missed her grandchildren:
Gerry and Mary Anne Merritt, Shirley and Dave Kingston, David Merrit (Loretto), Beth and Gerry Smith, Craig and Noreen Merritt, Julie Merritt, Cathy Hill, Paul Merritt (Christine), Stefan and Kayt Mahon, Nigel and Christine Mahon, Charles Netto, Ryan Tryssenaar (Lori), Lindsey and Jon Carrothers, Reid and Stephanie Tryssenaar, Miriah Armstrong (Scott), Emily Tryssenaar and Dave Pelletier and her great grandchildren: Sarah, Kathleen, Stephan, Jonathan, Meredith, Jackson, Nadia, Sarah, Asia, Savannah, Leo, Grace, Kenneth, Hayli, Nolan, Natalie, Ethan, Cleo, Remy, and Daren.
She is also survived by one sister, Sofia Maria Hartmann-Bos of Ingelheim, Germany and many nieces and nephews both in Canada, the Netherlands and Germany.
Christina married Laurens at Thursday 25 March 1943 and they immigrated to Canada in 1948 with two little ones.
As their family grew they settled on a farm near Acton and later moved to the Listowel area.
Upon retirement they moved into town and enjoyed many winters in Lakeland Florida.
Christina worked hard all her life without complaint. She loved to read and sing and enjoyed working with her hands, knitting, crocheting, and gardening.
She is a past president of the West Branch Women's Institute and was a leader of several 4-H Clubs.
She was a member of Trinity United Church and an active member and past president of the UCW.
She was a skilled scrabble player and a great fan of Wheel of Fortune and Jeopardy.
Family and friends are invited to a celebration of Christina's life at Eaton Funeral Home, Listowel, on Saturday, March 25th at 11:30 a.m. Rev. Colin Snyder officiating.
In lieu of flowers, memorial donations to Trinity United Church, Listowel, the Canadian Bible Society, or a charity of your choice would be appreciated.
Thank you to Dr. Terry Suggitt (Listowel), Dr. Becky Stacpoole (Beamsville) and the wonderful Niagara Region CCAC nurses and PSWs for their kind assistance in mom's care.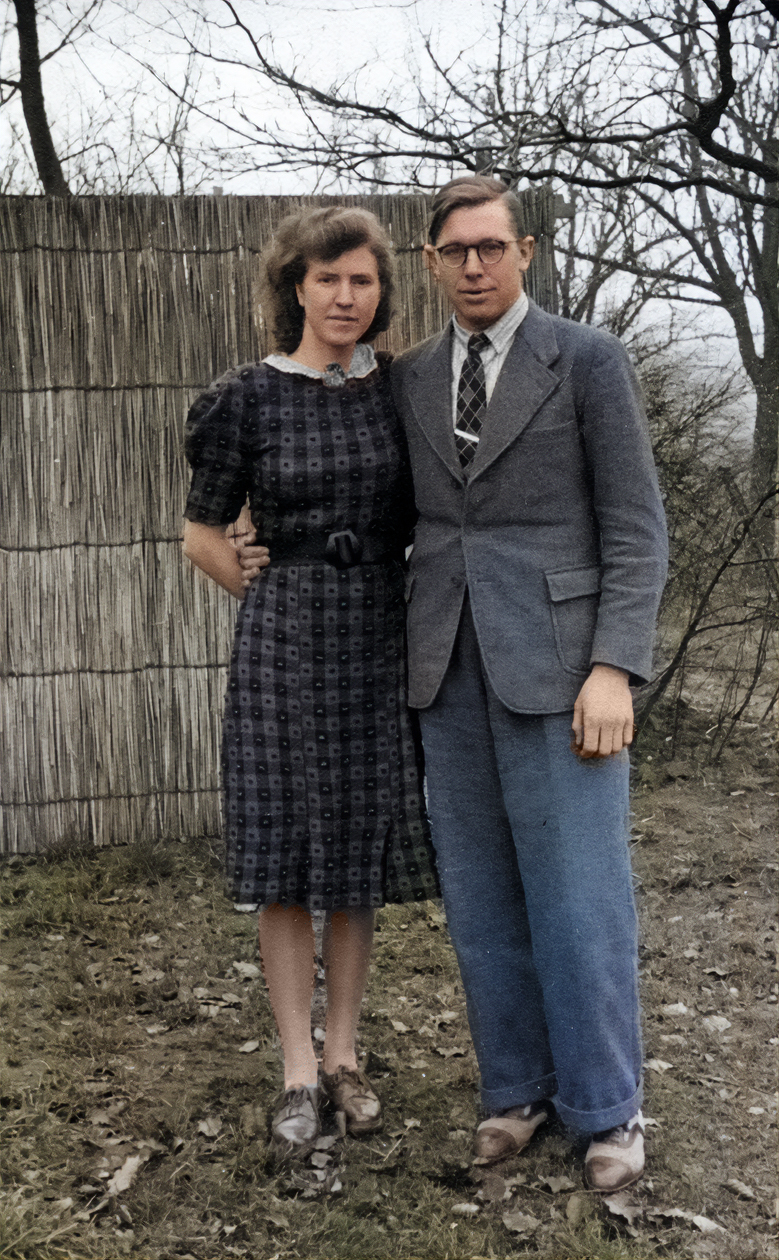 Christina Johanna (Stien) Bos and Laurens (Bob) Trijssenaar ± 1943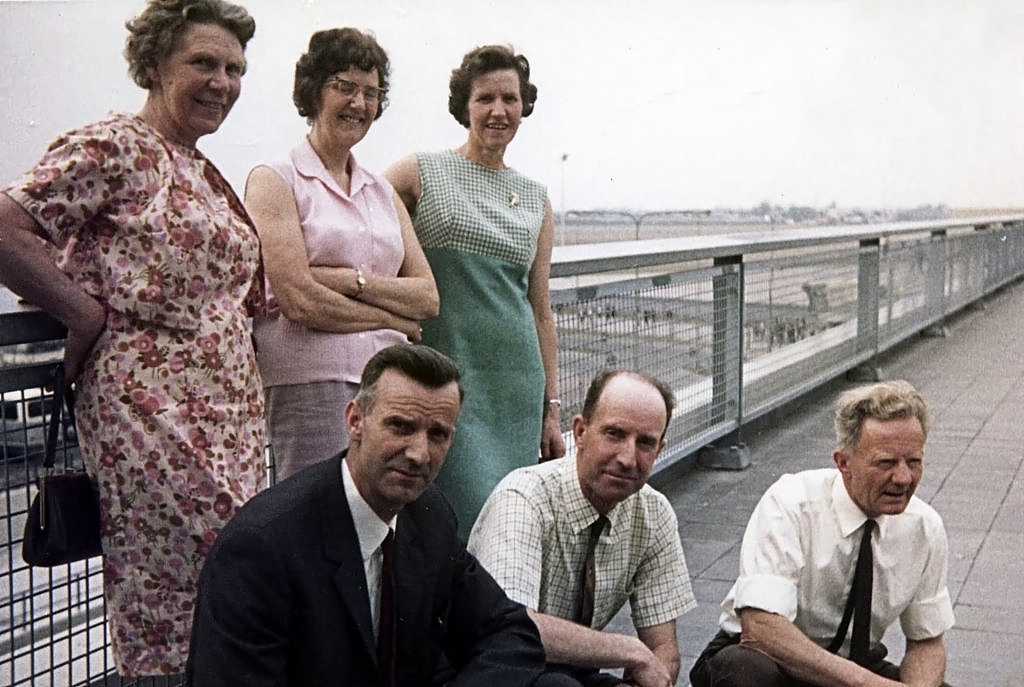 from L / R The Sisters: Jansje (Jen) Jonker-Bos (1907-1993) - Johanna (Jo) Pol-Bos (1911-2003) - Christina J. (Stien) Trijssenaar-Bos (1919-2017).
from L / R The Brothers: Gerrit Bos (1921-2004) - Jan Bos (1916-2011) - Anton (Toon) Bos (1910-1990)
More pictures of the Bos family where Christina Johanna belonged to, view HERE.






The Ancestor Company
All rights reserved,

Copyright © Genealogybos.com 2023.