Josephine Bernardine (Dies) Helb-Adam (1908-1982)
Josephine Bernardine Helb-Adam call name was "Dies"(1908 -1987) she was named after of her young deceased and greatly regretted grandmother with the same name. (Josephine Bernardine Frohnhäuser (1848-1891)
Josephine Bernardine Adam was born on Sunday January the 26.th 1908 in Bandung, West Java, Indonesia, daughter of Albertus Jacques Henry Laurence Adam (1877-1953) en Dieuwertje Lena Leegstra (1879-1927)

In August 1921 she arrived in The Hague with her mother and brother (Lawrence Jacques), first at Aunt Laurie, a sister of her father who lived at the Sweelinckstraat 57 in The Hague, then they moved to the Sweelinckstraat 109 in The Hague and finally they went to the Kleverlaan 73 in Bloemendaal, after the death of her mother Dieuwertje Lena Leegstra they finally moved to the Noorder Stationsweg 1 in Bloemendaal where lived even more members of the Adam family.
Dies couldn't get along well with her mother, who was pretty strict and she missed her father very much.
When Dies moved to Bloemendaal a year later, she attended secondary school in The Hague for another year.
When Dies was living in Bloemendaal, she went to the Kennemer Lyceum in Overveen where she then became the first and only graduate candidate in gymnasium.
According to her son Hans Jochem Helb (born 06-01-1937), the classical language teacher sometimes took her into the garden to the hilarity of fellow students.
Her father Albertus Jacques Henry Laurence Adam leaves for The Hague around February 1933, first in the Sweelinckstraat 57 with his sister Laurie and a few months later to Amsterdam, where he lived on the Parnassuslaan (now Parnassusweg) and moved from there to the Hartenlustlaan 2-8 in Bloemendaal (Hotel / Pension Iepenhove, see image below).
Albertus Jacques Henry Laurence Adam departs once more around the beginning of 1938 for the Dutch East Indies, he returns on March 2, 1938 and later settles on September 15, 1938 at Rhienderinklaan: 1 in Warnsveld.
Encouraged by her father, she decided to a law-study in Leiden, where she got to know friends for life, including the sister of her future husband, Henri Arnold (Han) Helb (1909-1965), with whom she played in the Leiden Student Theater.
However, he was not her first love, but only came into the picture when her then fiance broke up their relation.
After a delay due to illness, their marriage finally took place on Friday, October 19, 1934 in The Hague.

The couple lived in the Stalpertstraat 47 in a modern white and rather square interior design, also called "tight and symmetrical", their two children were born in this house, Hans Jochem and Anne Marjanne.
Street name (concerns Stalpertstraat)
The city council of The Hague decided in 1925 to name a street after Cornelis Stalpert van der Wiele, Councilor of The Hague in 1539, that became Stalpertstraat, about this street name there's a little story behind, see further under heading "Source"
The Stalpertstraat is part of the neighborhood Duinzigt and the Benoordenhout district.
Mr. Henri Arnold (Han) Helb (1909-1965)
Han was a legal assistant at Foreign Affairs, but during the occupation he worked at the Government Commission for Reconstruction.
After the liberation in 1945, Han became a diplomat and his first post was at the Dutch embassy in Washington.
Dies traveled with the Greyhound by the United States and there talked about the relationship between the Netherlands and Indonesia.
Subsequently, placements came in Bonn, Belgrade, New Delhi, Moscow and Pretoria .
As an ambassador in Moscow he had to go through the political conflict Golub-affaire (see below newspaper clippings) leave prematurely when he was declared till persona non grata.
Two years after his appointment at Pretoria he died at the consequences of a brain haemorrhage.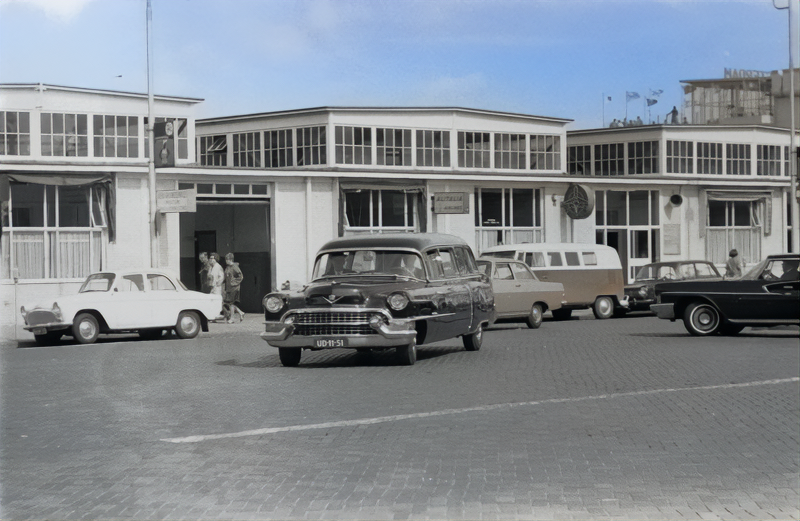 August 8, 1965 -Schiphol-mortal Surplus-Helb.
The car with the remains of Henri Arnold Helb, the Dutch Ambassador in South Africa who died at his post, leaves Schiphol Airport. The funeral will take place Monday, August 15, 1965. (Author: Cor Mulder)
Dies lived from 1965 until her death in 1987 on a flat in the Mankesstraat .
She undertook all kinds of activities, translated books, wrote articles, including in Bres .
She also wrote a lot for the Dutch magazine Margriet , such as the section Letters from a grandmother and the great series Looking for the wife of tomorrow, for which she traveled all over the world.
The bundled edition of that series is quoted in books on women's emancipation, which she still had a sober look on:
"Every woman needs the challenge of the man next to her."
Dies would once have sighed against Queen Juliana, according to her grandson Aarnout Helb, of a woman who was married to a diplomat was not as she had expected, Queen Juliana received the sober answer "that she should have married another man". Dies was stunned by that answer and remained silent.
Source.
* I have to say thank you to Mrs. Koot-Lever of The Hague Archive for providing the correct address/street name Stalpertstraat 47 as there was a mistake in the original text ( Source: Fam.Adam ) that spoke about the Malpertstraat which is not correct, at least the naming, because that is Malapert, but this aside, because that in particular street name never existed in the city of The Hague.
By the way, there are street names with that name, such as De Malapertweg, Nieuwegein and even one in Germany, Malapertstraße, Frankfurt am Main in short, this family name Malapert once had something to do with history in a certain area or something of that nature.
Golub Newspaper Cuttings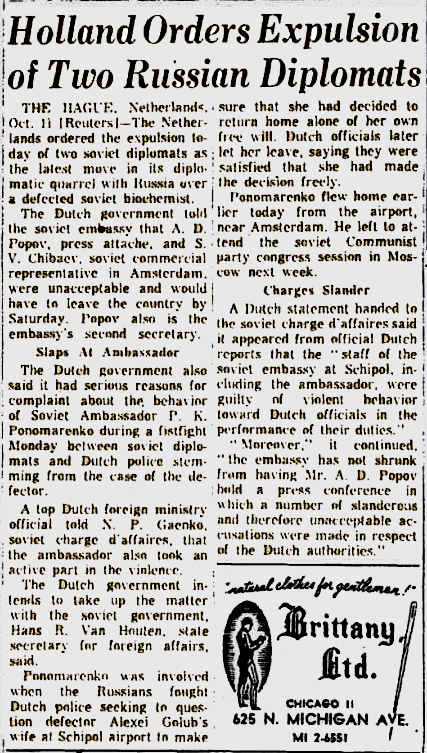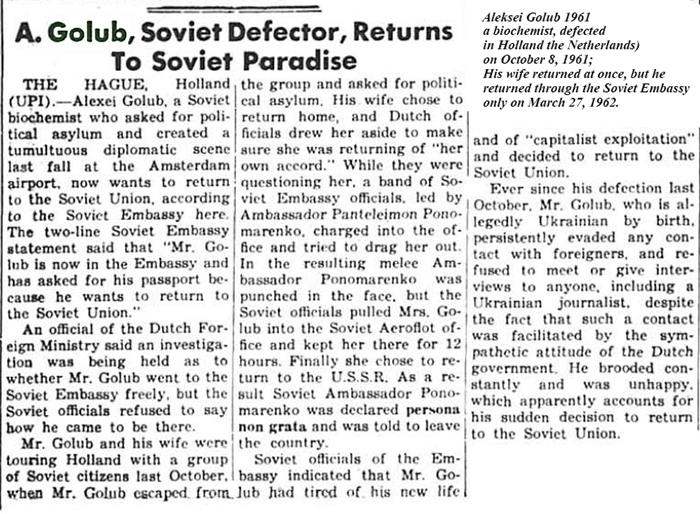 photos Hotel / Pension Iepenhoeve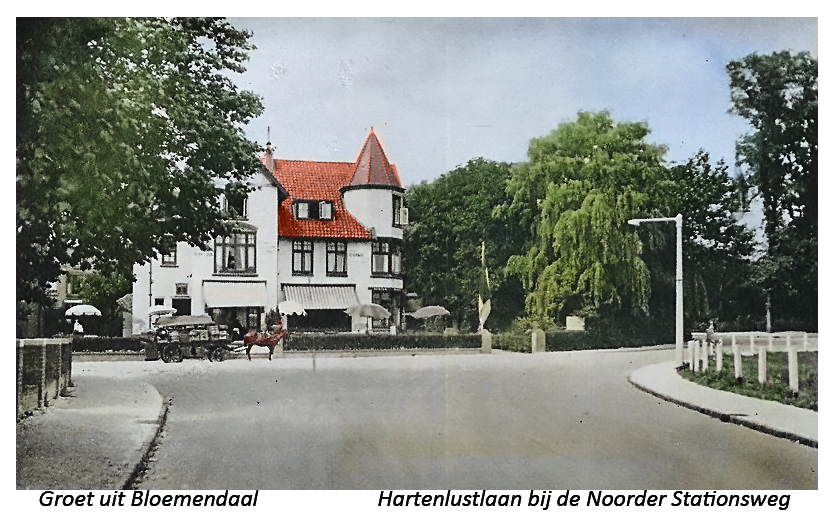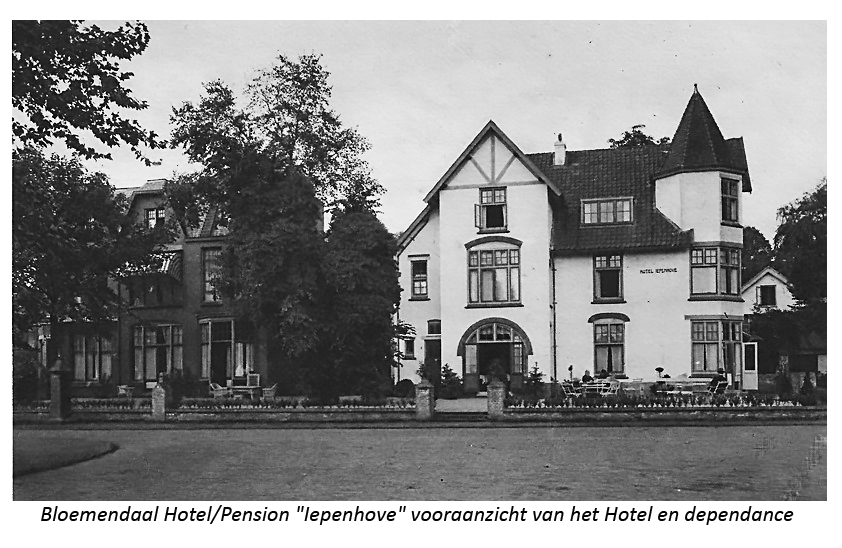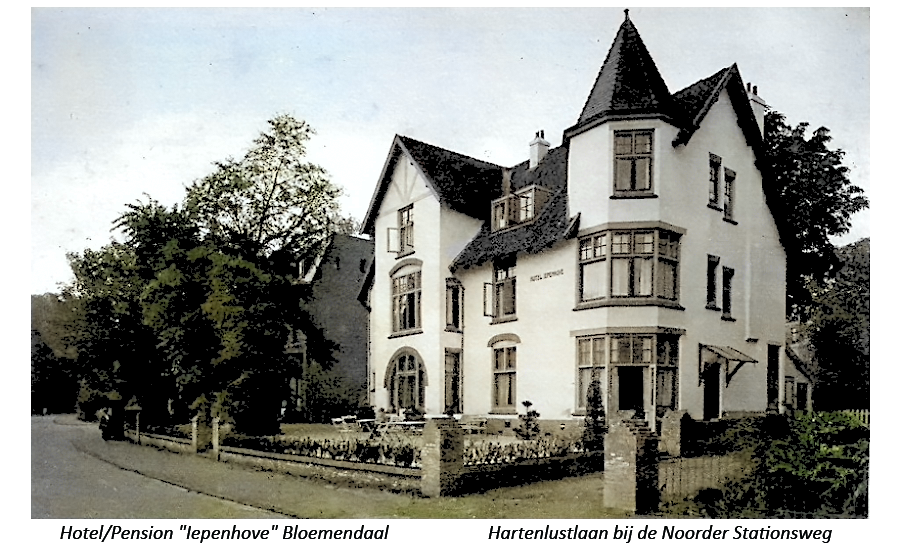 Marriage certificate of Jacques & Diti - 1905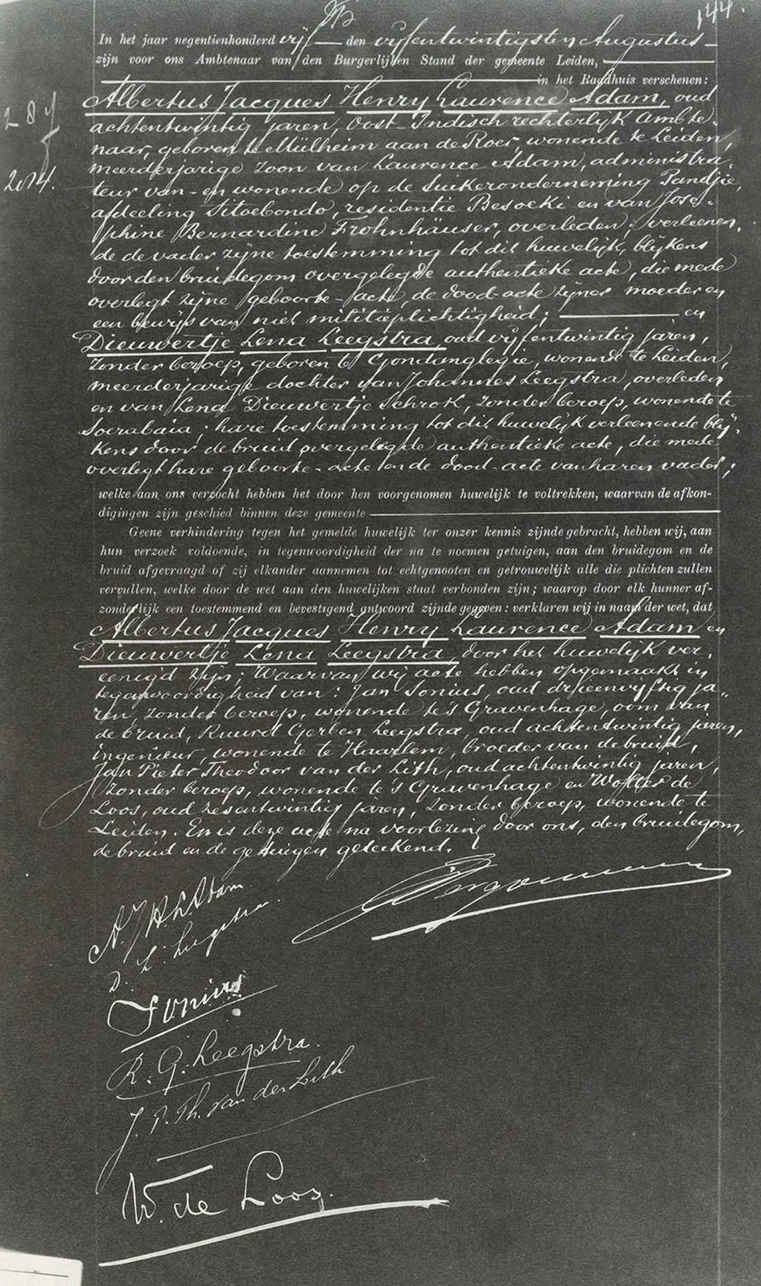 The Ancestor Company
All rights reserved,
Source: Fam. Adam
Thanks to various archive institutions for making certain images and facts available.
Copyright © Genealogybos.com 2023.